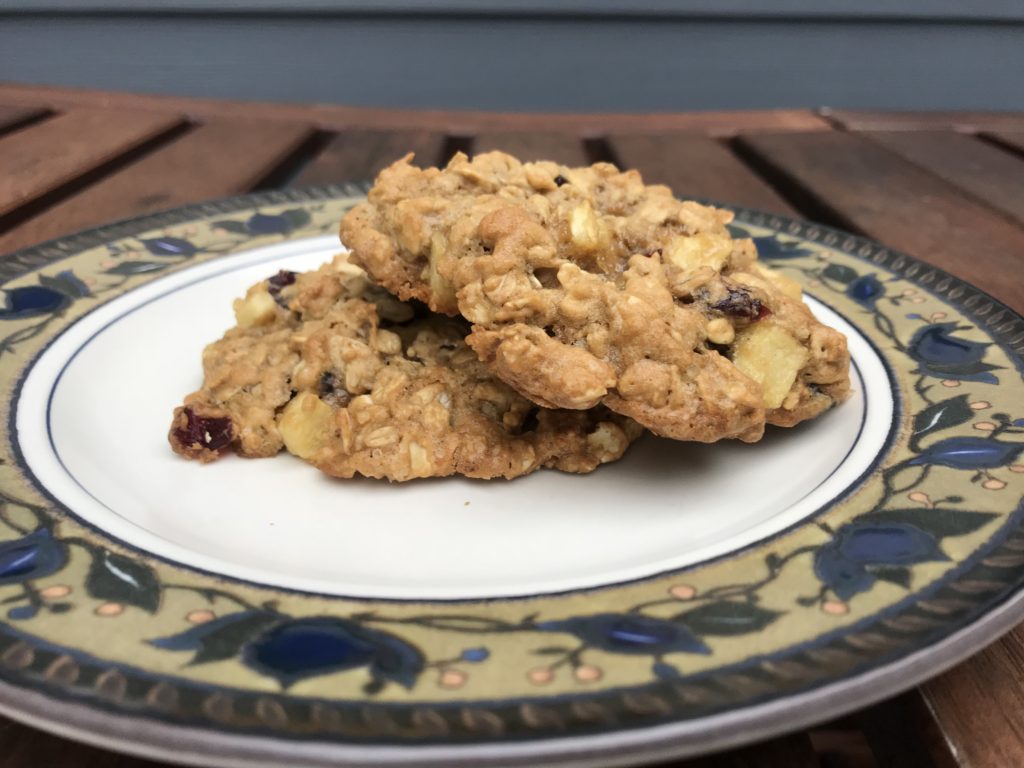 We're gripped in a polar vortex; it's cold, dark and dreary outside- what's a boater girl to do? Rather than pining away for my boats, I'll perfect some boat friendly recipes during the off season. And, okay, maybe there's just a little bit of pining happening as well, but . . . sigh . . . nothing I can't manage.
Here's a recipe that my colleagues have been asking me to publish for quite some time (yes, Beth and the 18th floor, this one's for you!) This recipe takes oatmeal cookies to a whole new level (or so I've been told), and these are reasonably healthy so you won't feel guilty about feeding them to the kids for breakfast. What's more, because they're compact and portable, they are easy to grab on the way out of the house in the morning (or as a snack for a boat ride).
Ingredients
14 tablespoons of butter
3/4 cup firmly packed light brown sugar
1/2 cup white sugar
2 eggs
1 teaspoon vanilla
1½ cups all-purpose flour
1 teaspoon baking soda
1 teaspoon cinnamon
pinch of nutmeg
pinch of salt
1¼ cups of dried cranberries
1 medium-sized golden delicious apple
3 cups of Quaker Oats, uncooked
Preheat the oven to 375 degrees. The oven must be hotter than for typical oatmeal cookies so the extra moisture from the fresh apples evaporates.
Beat the butter and sugars in a stand mixer until creamy. Scrape down the sides of the bowl periodically to make sure the ingredients are thoroughly combined.
Add the eggs and vanilla to the stand mixer and beat until combined.
In a separate bowl, combine the flour, baking soda, cinnamon, nutmeg, and salt.
Add the flour mixture to the wet ingredients and mix thoroughly using the stand mixer.
Add the oats and mix them into the dough on slow speed.
Core and peel the apple and cut it into ¼ inch squares. I core and peel the apple using an apple peeler/corer device and then slice up the rings into smaller pieces (see below).

8. Add the apple pieces and cranberries to the dough and mix them in by hand. Mix the cookie dough just enough to evenly distribute the fruit. If you overmix it, the dough will become soggy from juice released by the apple slices, which makes for soggy cookies.
9. Drop tablespoons of cookie dough onto a nonstick baking sheet. Bake the cookies for 10-12 minutes until they are golden brown and firm. Cool the cookies on a wire rack.
The cookies should keep for about one week. They also can be frozen and thawed as needed. Enjoy!