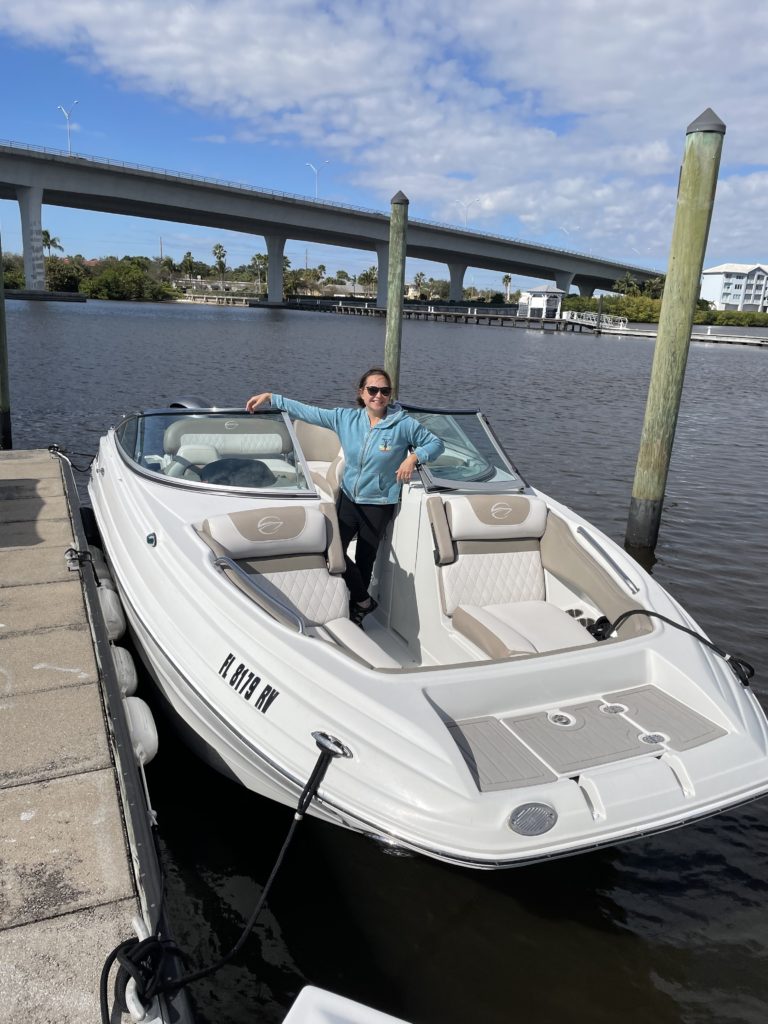 and I would walk 500 more . . ." I tried. Honestly, I tried to go for 6 months without getting on a boat. Then the kids' school announced remote learning for the first week in January and (for me at least) it was a no brainer. We loaded the car within an inch of its life and chased sunshine and salt air down the longest stretch of I-95 I've ever traveled (1,250 miles, to be exact).
We played it safe- eating meals outdoors (or in the car when it was too cold), stopping only at rest stops and gas stations with very few cars in their lots, following CDC guidelines the entire time. Fellow travelers wore masks and kept their distance, as did we. It was not your typical road trip, but it was certainly better than nothing.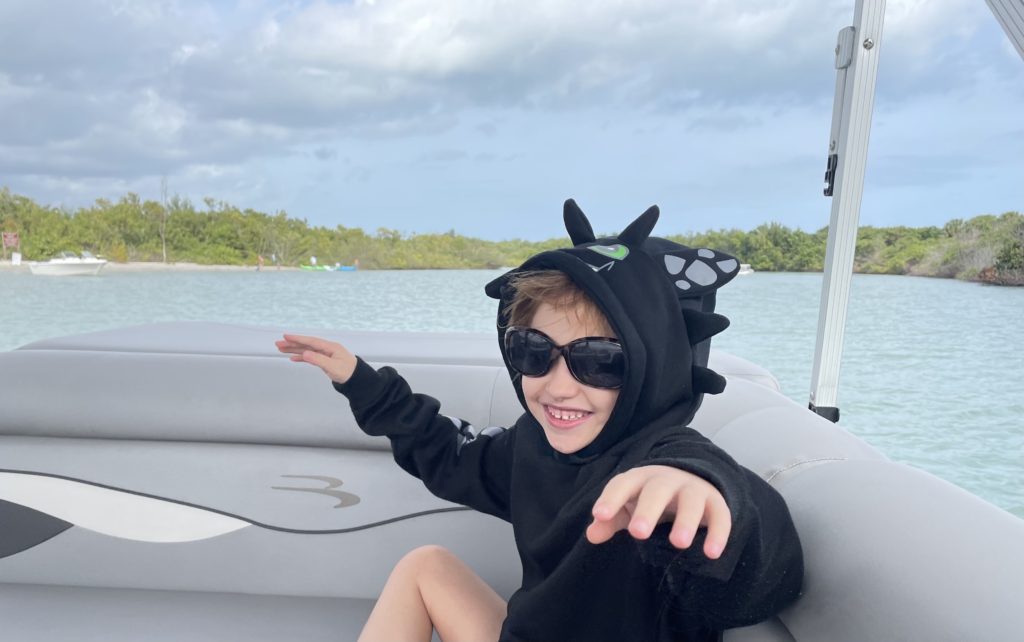 Was the slog across ten states worth it? Hell, yes. Two days later, I was at Carefree Boat Club's Treasure Coast location in sunny, 80 degree weather (instead of the freezing rain back home). We took a pontoon boat around Fort Pierce inlet, a pristine, undeveloped patch of wilderness between the intercostal waterway and the Atlantic. Right out of the marina, we spotted a pod of dolphins. Wild dolphins can be curious about boats, and we were lucky enough to encounter adventurous ones, who splashed and played in our wake. At club owner Lanie's suggestion, we anchored in Tucker Cove and swam in clear, blue waters among the mangroves, spotting a lone dolphin as she surfaced about 200 yards away from where we swam.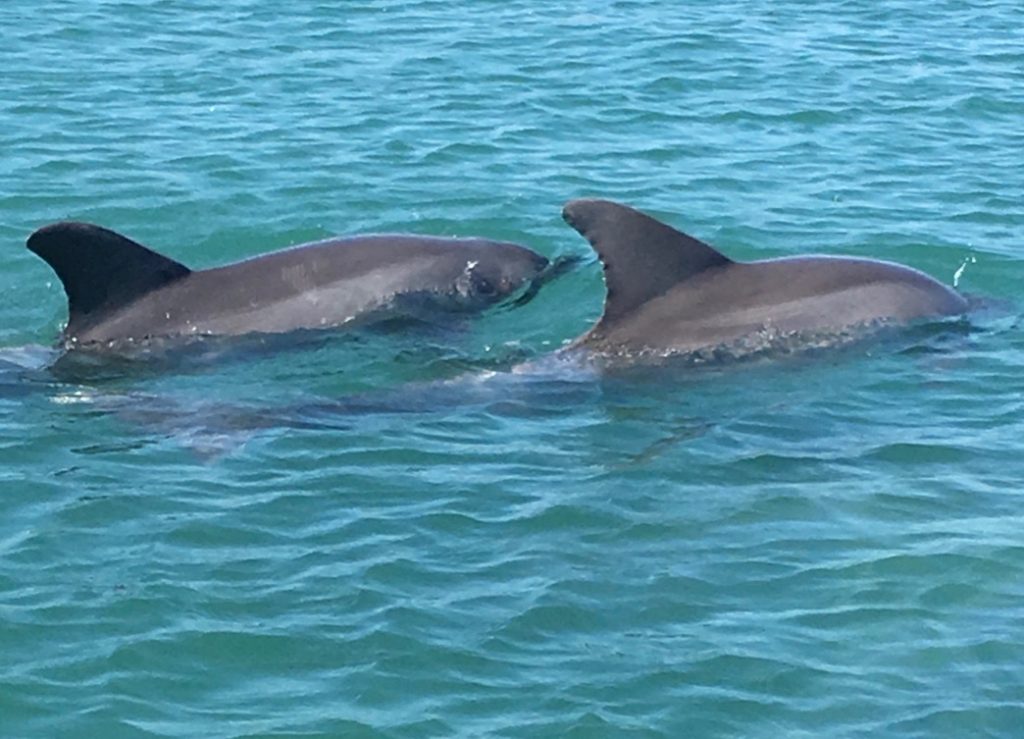 Several days later, I satisfied my need for speed on a Crownline bow rider with a 200 hp outboard, which was more than enough for zipping along the St. Lucie River and the intercostal waterway. For once, I spent my birthday warm, happy, and doing something I love. (Historically, my birthday has been spent catching up with work during the first week back from the holidays- ugh).
Many thanks to Dan, John, and the Treasure Coast team for the birthday balloon tied up at my slip when I returned. We can't wait to visit you guys again!