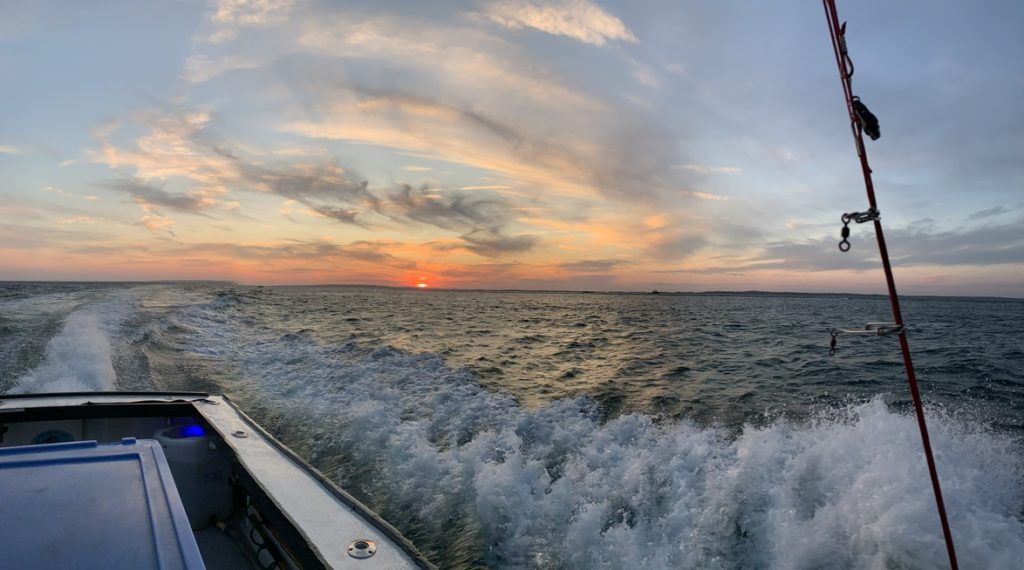 What comes first, the boating or the fishing? Is boating the gateway drug to fishing or vice versa? After hearing the guys wax poetic about fishing, I was more than a little curious. Plus, fishing might (a) cut down (slightly) on my boat gas consumption, and (b) compensate (slightly) for said consumption by putting dinner on the table— a win win!
By midsummer 2019, my curiosity was piqued to the point of action. Why knot? So, on the fishing-and-boating paradise of Martha's Vineyard, my daughter and I embarked on the traditional father-son bonding activity, but as a momma-daughter duo.
We chartered The Done Deal out of Vineyard Haven and conveyed our utter lack of fishing acumen to multi-generational Vineyard fishermen Captain Jeffrey Canha and his son, Tony.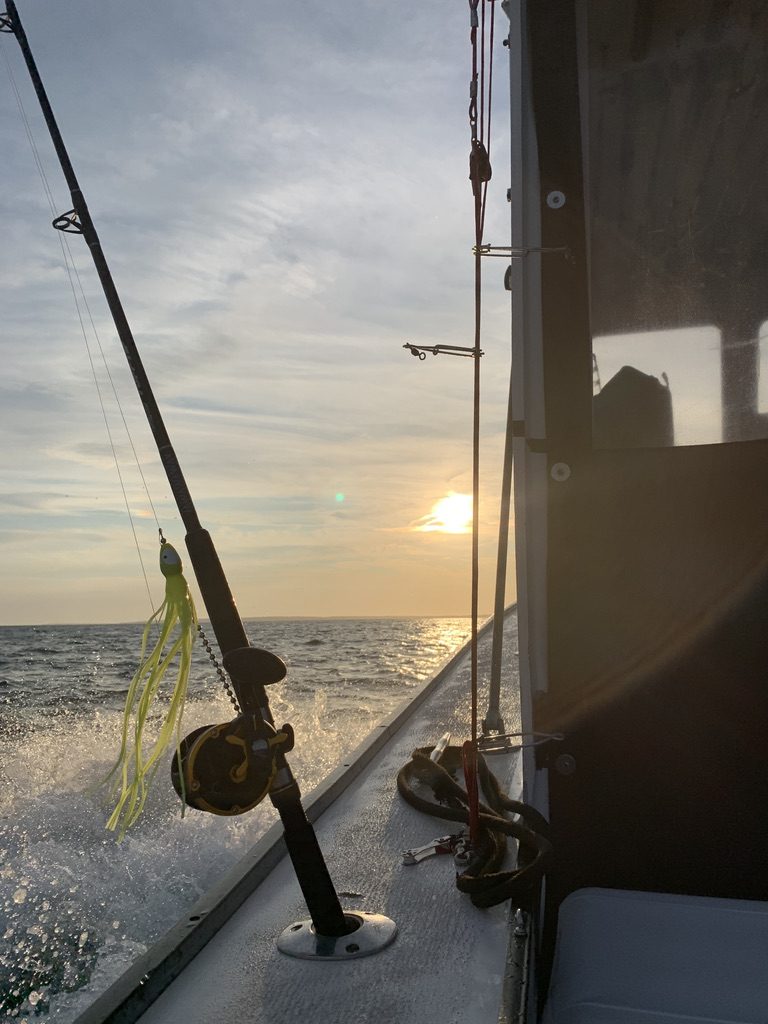 "What do I do with this spool of thread?"
"Why is a cat toy hanging from the end of the line?"
Ok, maybe we weren't that clueless, but we were close . . .
Our captains obligingly designed a fishing sampler sunset cruise for us. The evening included using weighted lines to catch bottom dwellers (we both caught several striped bass, but they were too small to keep). Then we trolled the Vineyard Sound using the "cat-toy" plastic squid as bait. The setting sun painted clouds over the Elizabeth Islands in gorgeous shades of orange, swiftly fading to a blue that matched the sea. I was losing hope of catching dinner, but glad to be in motion, breathing the salty air all the same.
And then . . . my daughter reeled in a dinner-worthy bluefish all by herself.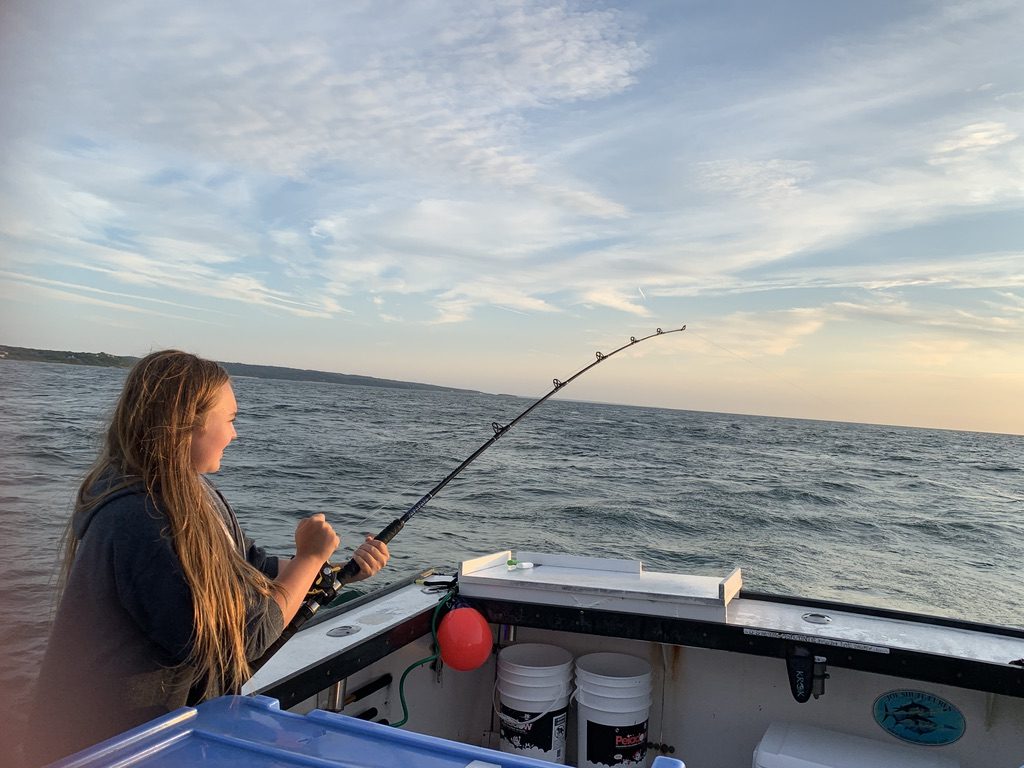 Ah, now I understand those goofy, proud pictures guys take with their catches.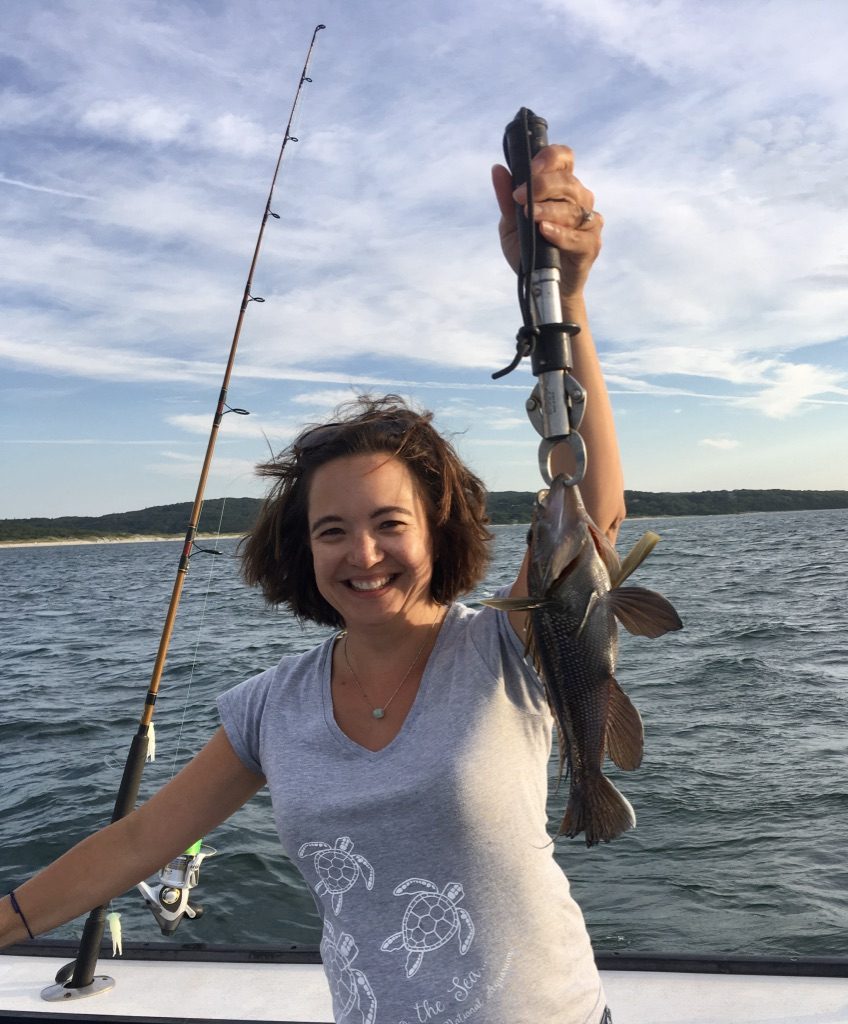 Driving home, I asked her, "What would you prefer: A mother-daughter trip to the mall or going fishing again back home?"
"Definitely fishing," she replied. During boating season, at least, I'd have to agree.
Now, how to prepare our first-ever catch for dinner?