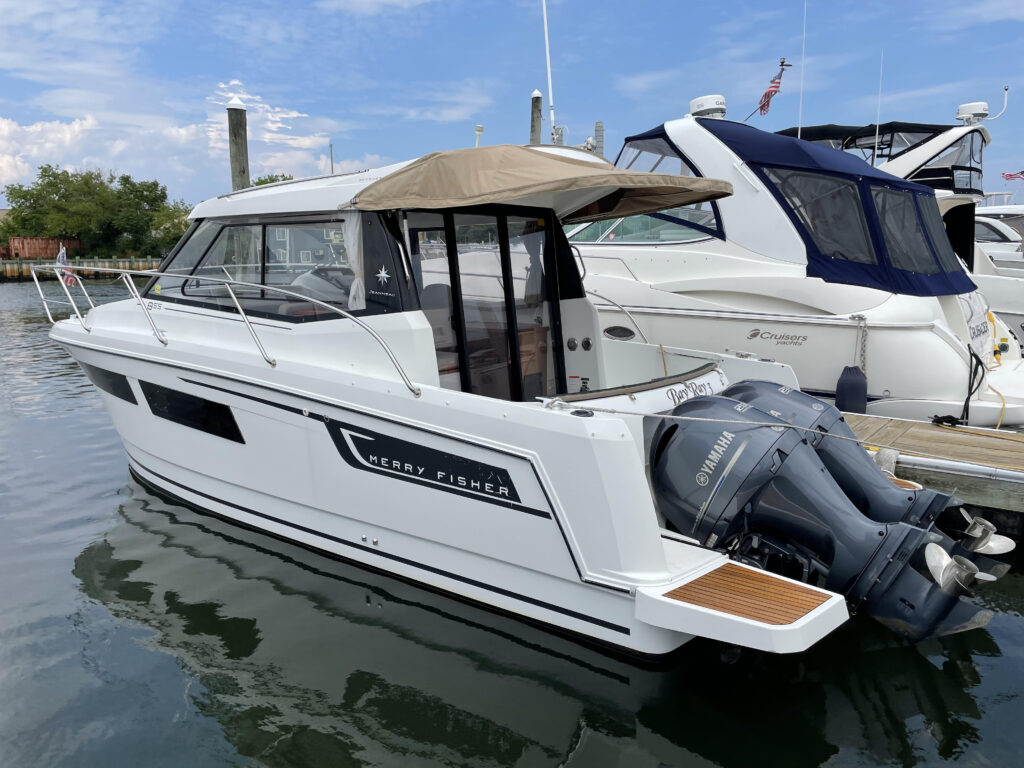 That was the question. I'd been happily boating for several years with Carefree Boat Club. The club gave me the luxury of fixed costs, late model boats, and no worries about repairs, maintenance, or all those chores that come with boat ownership. But as my life got busier post-COVID and my kids' schedules reverted to being packed with activities, it became more and more difficult to get everyone to the dock for a set block of time. I was also itching for experiences like a summer vacation on the water and weekends away on my boat. And, yes, I desperately wanted a vessel to buff to a shine and proudly call my own. I spent evenings scrolling through listings on Boat Trader. I'd bought nautical themed fabric to make custom pillows at a shop in Martha's Vineyard. I'd already picked out a name.
In early July, I saw him: a 2016 Jeanneau with only 200 hours on the twin Yamaha outboards. He (and, yes, I call my boat he) slept four in two separate cabins and got 2 mpg in good conditions (which is very fuel efficient for a boat). Despite some staining on the upholstery, he looked to be in good condition, and with my skill set (sewing), upholstery is easy to replace. He was not far away, at Strong's Marine in Freeport, Long Island. So I swiped right. Then I approached my husband.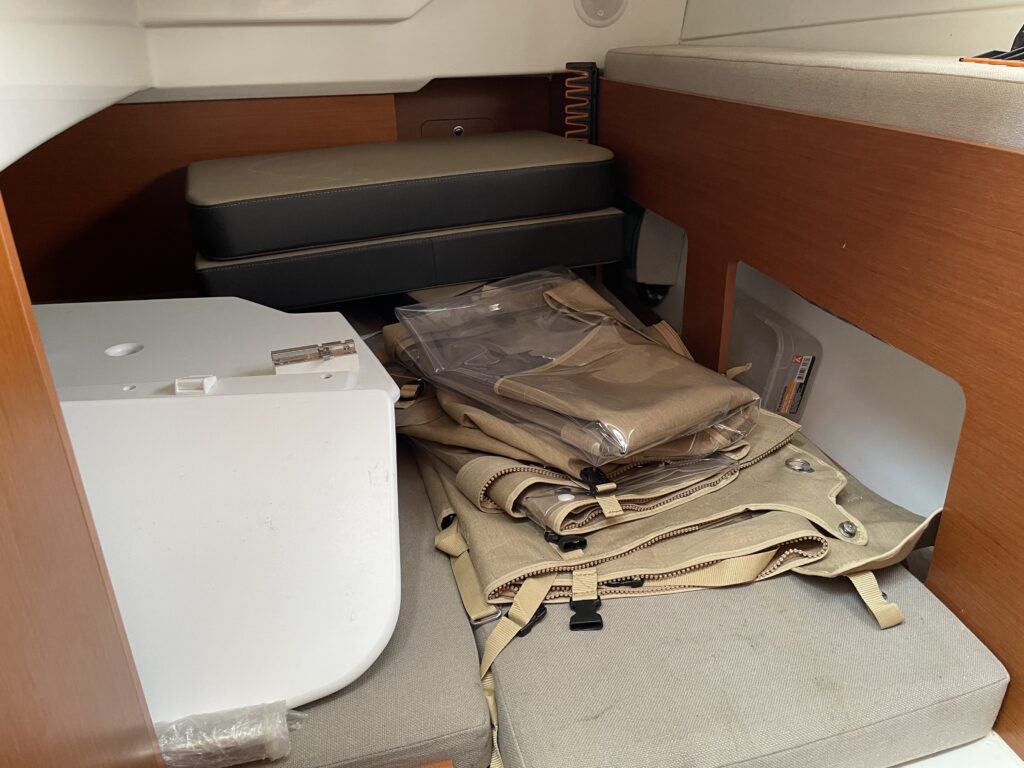 We were visiting my in-laws that weekend and Freeport was only a 15 minute detour.

"Let's just take a look … as research," I suggested.

My husband rolled his eyes and concluded that there was now a 97% chance we'd soon be B.O.A.T. (as in Break Out Another Thousand) owners. Miraculously, he humored me and agreed to take a look.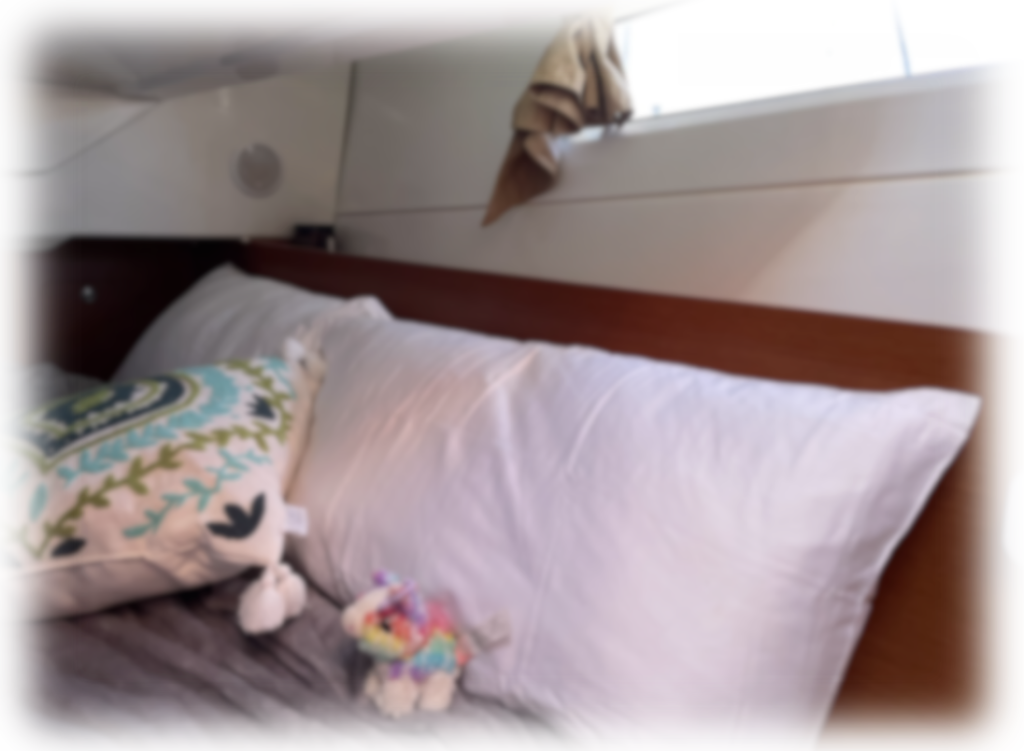 The broker was kind enough to meet us over the holiday weekend. The boat wasn't perfect. It needed a serious cleaning and smelled funny (more on that in another post). But the price was the lowest I'd seen since I started skulking around on Boat Trader, and the engines were practically new. I could see the potential- this could be our family's oasis on the water. So I silenced all the contrary voices in my head, told my husband the boat would be my problem, not his, and we made an offer. Let the boat buying process begin . . .